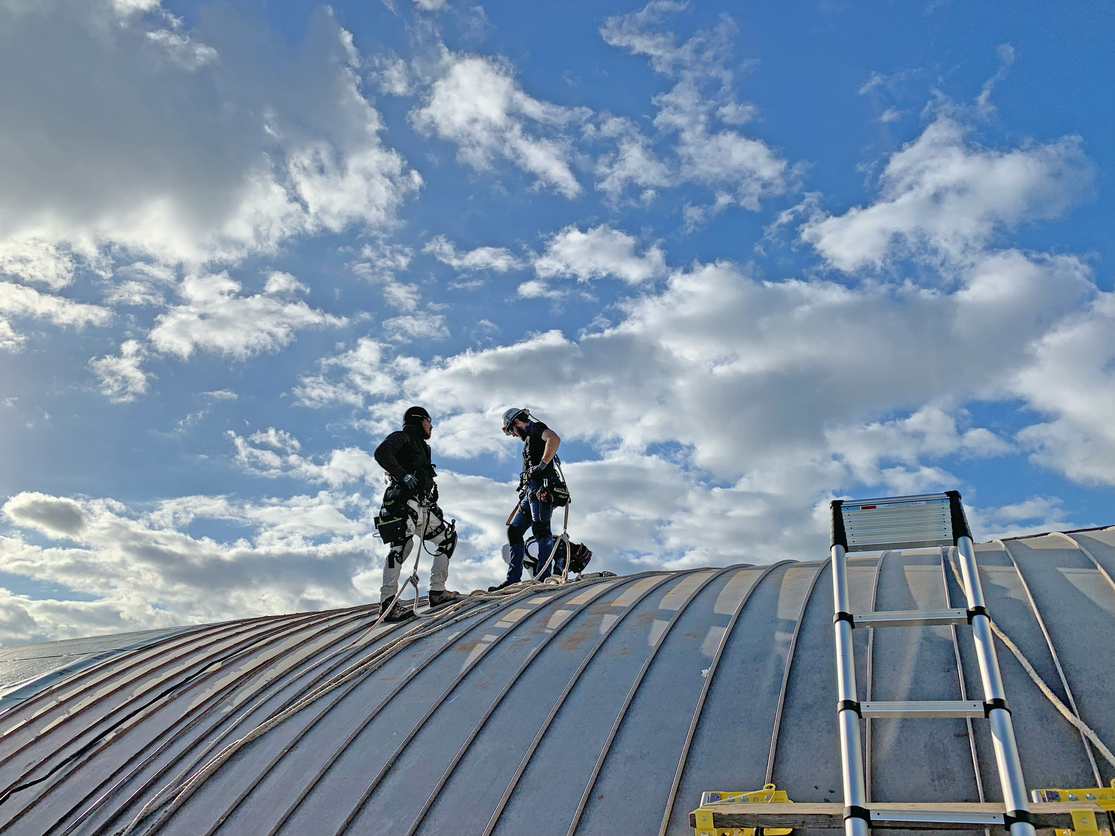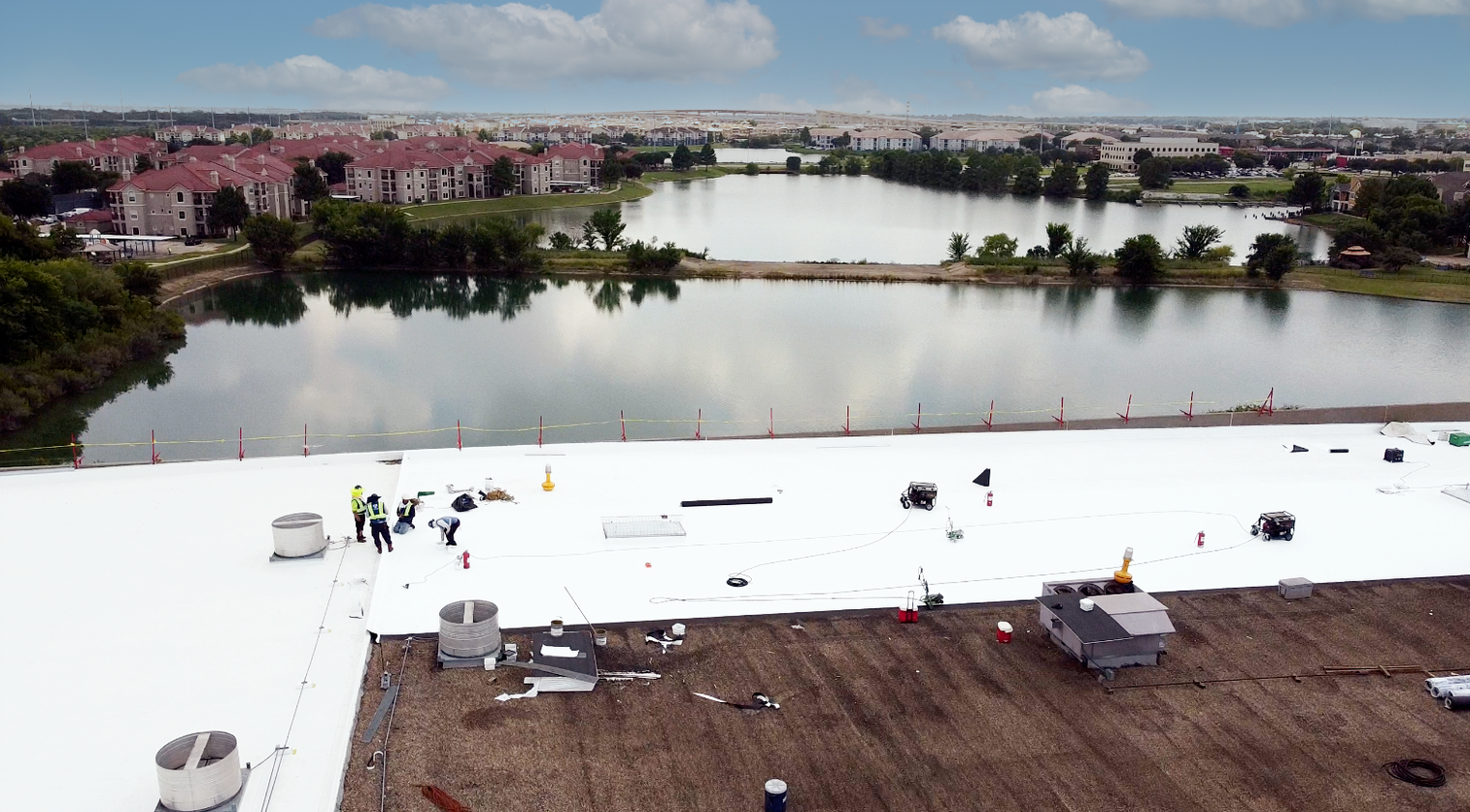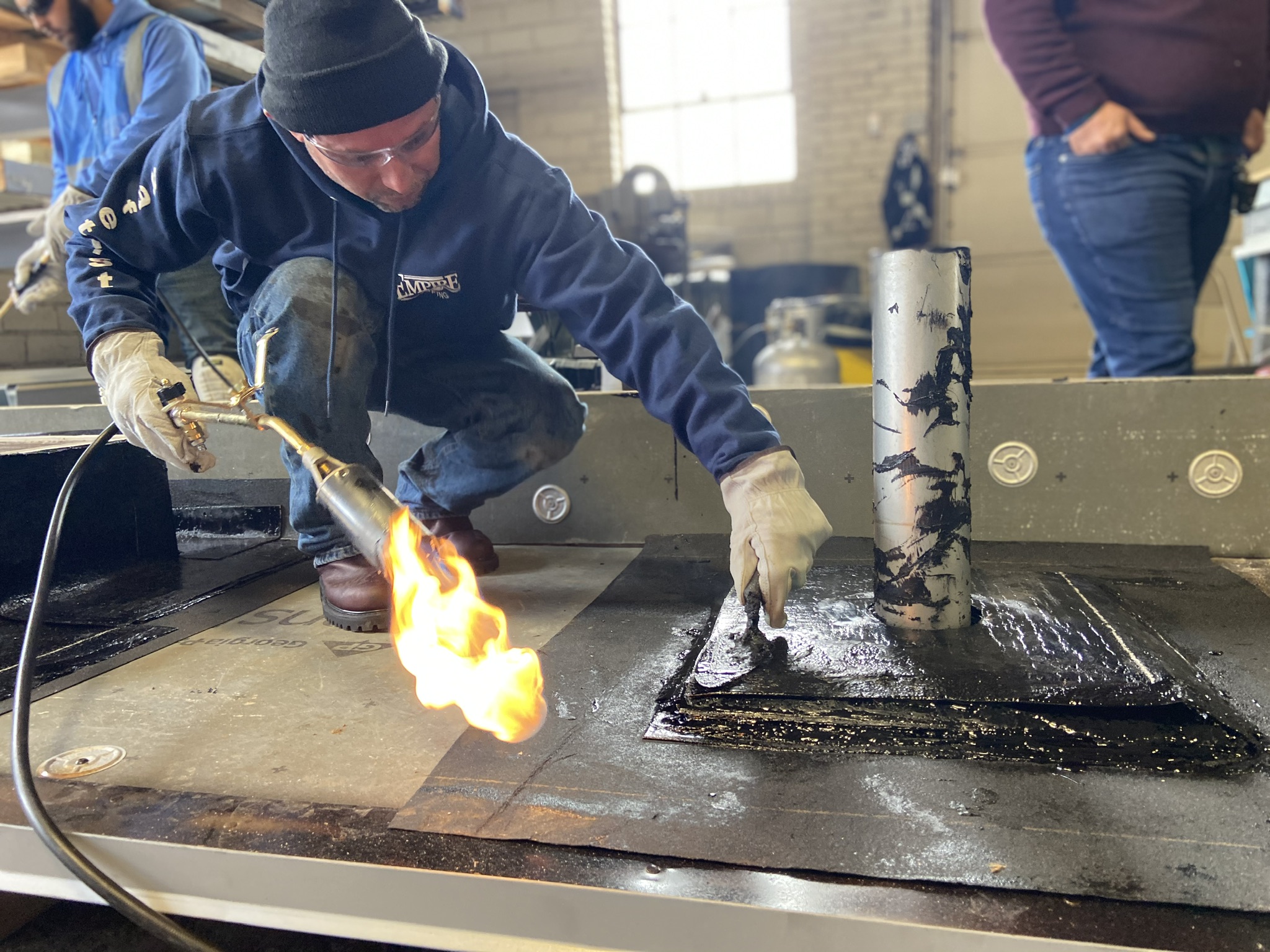 1709 East King Place
Tulsa, OK 74110
Phone: 918-585-5511
Email: info@empireroofing.com
Business Hours:
Monday -Friday  – 8:00 AM -5:00 PM
Saturday/Sunday: Closed
Please call for an after-hours emergency.
David Davis: 405-638-0690
Robbie Eckles: 918-605-0791
Lincoln Hill: 817-217-4378
Commercial Roofing Contractor in Oklahoma City, OK
With over 35 years of experience, Empire Roofing is a full-service company specializing in roof replacement, repair, and maintenance along with a full building envelope solution for commercial, industrial and institutional properties. Our expertise includes built-up roofing, modified bitumen, single ply systems as well as architectural metal roofing.
We specialize in the installation of all types of commercial roofing, industrial roofing, re-roofs, metal roofs, leak repairs, preventative maintenance, coatings, inspections, and service, as well as custom sheet metal fabrication.
We are available 24 hours a day, 7 days a week, all year long for you. If you have an emergency roofing issue, we will be able to help you out.
We offer a full line of commercial roofing maintenance, repairs & installations, including:
Our Six Step Process, You Can Trust
Establish Trust: review your specific needs, expectations, concerns & requirements
Evaluate Facility: asset assessments, life cycle planning & budgeting
Ongoing Review: customize processes and procedures for servicing even the most complex client needs – including you!
Project Plan: work with you, your specifiers & Chosen manufacturers to assure the best service and value on every project
Deliver Service: assuring safety, quality & value beyond expectations
Recommendations: problem prevention, maintenance & replacement recommendations
Benefits of Commercial Roofing
Reduces Energy Bills: Replacing your roof can lower the energy loss in your business.
Durable: We use some of the best materials available so your roof is long-lasting and looks great.
Variety: We have lots of roofing systems to choose from.
Professional Installers: Our installers are expertly trained so you can expect a great-looking roof installed correctly, on time, and on budget.
Roofing Services
Replacements & Re-Cover
Roof Repairs & Maintenance
Roof Due Diligence & Inspections
Metal Roofing/Metal Shop
Special Services:
Coatings
Skylights
Mechanical and other Penetrations
24/7 Emergency Leak Repair
Extended Roof Maintenance Agreements
Roofing 101 – Educated your Building Engineers and Property Managers
Waterproofing
Below Grade Waterproofing
Damp – Proofing
Elastomeric Coatings
Foam Injection
Epoxy Injection and Coatings
Concrete Repairs
Masonry Repairs and Restoration
Traffic Coatings
Caulking and Wet Glazing
EIFIS Repairs
Building Envelope Investigations & Consultation
Tuck Pointing
Parking & Structural Joints
Roofing Systems
Built-Up – Asphalt & Gravel
Modified Bitumen
Metal/Standing Seam
TPO (Thermoplastic polyolefin)
EPDM (Ethylene Propylene Diene Terpolymer)
PVC (Polyvinyl Chloride)
SafePro Safety Hatch
Solar Panels
Testimonials
"The Dallas Opera owns a 60,000 sf rehearsal production facility just off of Fair Park. In June 2012, we were hit by a hail storm. We selected Empire to replace the roof. From start to finish, Empire worked to get the best product installed on our building. Their crews are experienced and hard-working. Their supervisors are approachable. Any time I had a question about a component, a timeline, or something that just didn't look right to me, that question was answered."
"I have been in the roofing industry for more than 35 years, and without question, Empire Roofing is among the best if not the best contractor I have dealt with in all those years. Empire's level of professionalism and attention to detail is as good as it gets. It's been an honor to work with Empire over the years."
"Once again another great Empire Roofing Project. Thank you all for such attention to detail, quality workmanship, and great attitudes displayed by everyone. Thank you."
"I have worked with Empire Roofing for 14 years. Over that 14 year period, they prove day after day that their customers are very important to them as well as getting the job completed promptly. Their work is of the highest quality and they are always there when needed. Their employees are at the highest level in service as well as knowledge."
"Empire Roofing provided us with good value for the price of our large and very complicated roofing job. The installation was professional and timely. Communication was critical to the project due to our high-profile tenants and keeping their business in operation with no disruptions. The difficulty of the job was having multiple roof surfaces on various levels of the building was very challenging, yet Empire handled it with efficiency and precision."